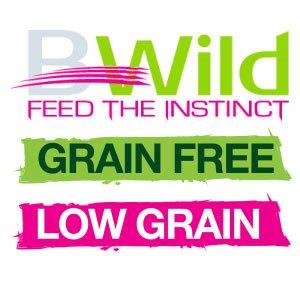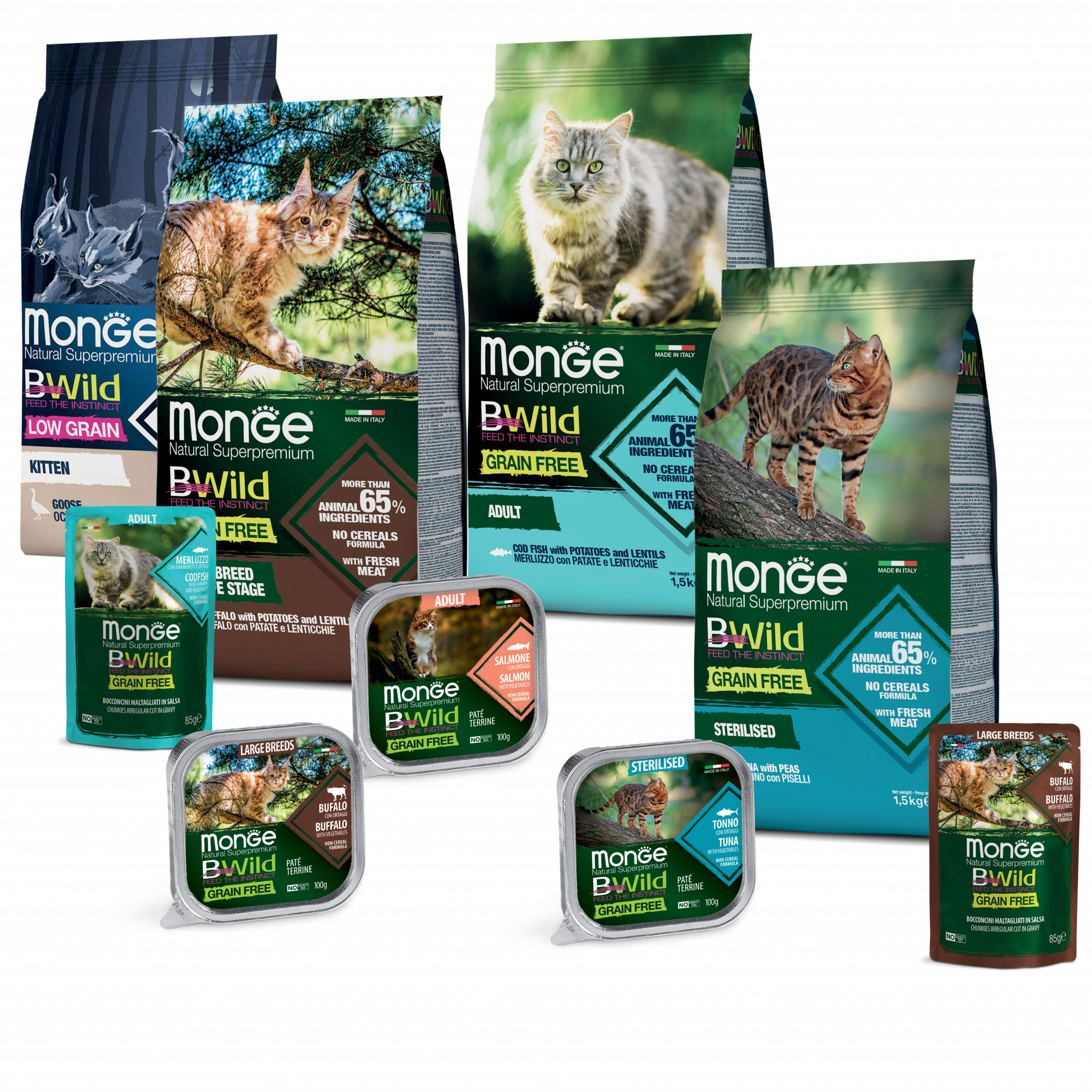 BWild: Feed the instinct.
Cats have an innate desire to run, wander and be outdoors. Monge BWILD is a pet food line that provides the energy and essential nutrients to allow our animals to live according to their natural instinct. The innovative Monge BWild line "Feed the Instinct" promotes your cat's natural well-being:
More than 65% of ingredients of animal origin to promote vitality and palatability
High fresh meat content for an optimal digestibility
Different mixes of fruits and vegetables selected for their nutritional properties
With X.O.S. prebiotics for intestinal wellness
With Spirulina to neutralize free radicals
With Yucca Schidigera to limit unpleasant odors
With alternative carbohydrate sources
Formulated with superfood: nutrient-rich food able to support the animal's physiological well-being such as: – Linseeds for a soft and shiny coat – Oats which are rich in insoluble fibers for regular intestinal absorption
Monge BWild is divided into Low Grain and Grain Free:
The Monge BWild Low Grain line is formulated without potatoes and with a reduced cereal content* and with alternative animal protein sources such as rabbit, anchovies and goose.
Monge BWild Grain Free are recipes formulated with alternative carbohydrate sources such as potatoes, peas and lentils. The Monge BWild Grain Free line includes pâté terrine and irregular cut chunks in gravy for cats of different ages and lifestyles (kitten, adult, sterilized, large breeds) with alternative non-cereal derivative carbohydrate sources such as green beans and carrots.
Monge BWild is Made in Italy and cruelty-free. Only available in the best pet shops.
*compared to standard maintenance product (Le Chat Excellence Adult Chicken)