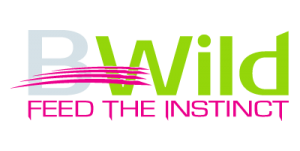 BWild: Feed the instinct.
BWILD Feed the Instinct is the innovative range created by Monge to feed your dog "as nature intended". All recipes respect the animal's evolutionary diet which, although has adapted himself to different nutrients, remains essentially a carnivore. BWILD products have a low grain content and contain more fresh meat, selected specifically for this range. It is tasty food without coloring and preservatives that ensures the animal's well-being and respects its natural instinct.
The most important advantages of BWILD products are:
More than 65% animal ingredients
Superior meat content, light and digestible
Forest fruits and herbs, sources of nutrients and natural fiber
Vitamins A and C, healthy and shiny coat
Oats, intestinal health
Fewer carbohydrates, to satisfy the carnivorous instinct
Monge BWild products are available in the best pet shop and specialist shops.